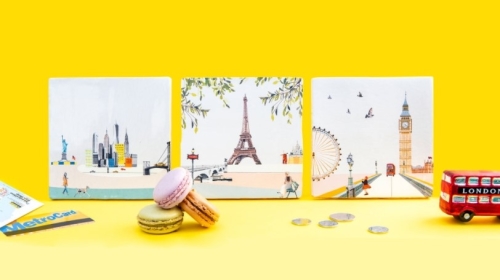 Onze klanten in de spotlight: StoryTiles
Wij hebben ontzettend leuke klanten met prachtige producten en diensten. Daarom zetten we ze graag in het zonnetje! We trappen af met StoryTiles.
StoryTiles zijn, zoals de naam al zegt, tegels die een verhaal vertellen. Prachtige kleine kunstwerkjes op keramiek, door de eigenaresse Marga van Oers ontworpen en in Nederland op ambachtelijke manier in een traditionele oven gebakken. In de collectie vind je voor elke situatie een passend cadeau – geboorte, verjaardag, verhuizing, liefde, dank, afscheid. Of je houdt ze gewoon zelf 😉
Onze lievelingstegels? Te veel om op te noemen maar Into the Wild en Wildcard for Wimbledon horen er sowieso bij!
Cactus Marketing heeft de content voor de Duitse website verzorgd.